Delivery service
Delivery service
Furniture Delivery & Pick Up Options
At Raymour & Flanigan, our job isn't done after your purchase - it's done when your house feels like home.
Will this fit into my home?
White-Glove Delivery
Let us do the heavy lifting and start enjoying your new furniture right away
No Assembly Required
Your order will be carefully assembled and inspected by our in-house professionals.
Fast & Easy
We'll text you when we're on the way. Then, our team will place your items right where you want them—in your room or on your porch.
Free with Most Mattresses
Experience free next-day delivery on all in-stock mattresses and adjustable bases $500 and up.
Environmentally Friendly
There's no bulky packaging for you to deal with. We recycle 100% of the packaging—even Styrofoam!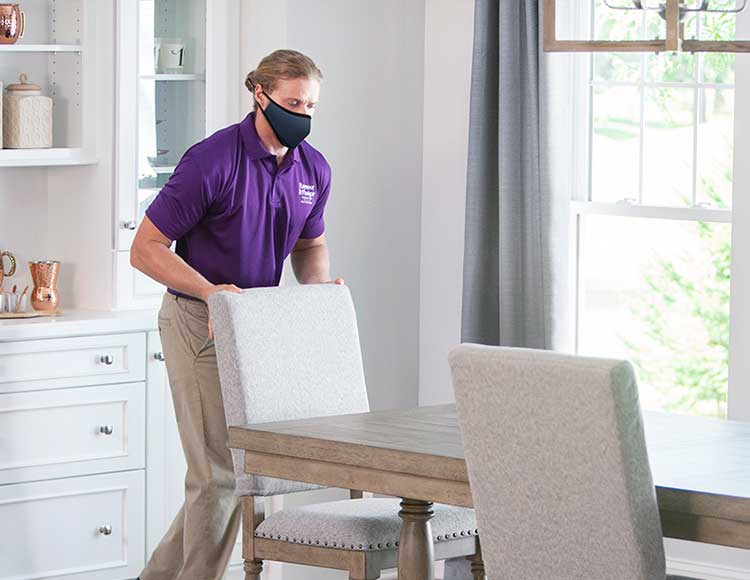 Showroom Pickup
Prefer to do it yourself? Pick up your items and assemble them at home.
Convenient Locations
Choose from over 130 showrooms. We'll contact you as soon as your order arrives at the store.
Contactless Pickup
Pull up to the curb, let us know you're here, and we'll place the unassembled item in your truck or trailer.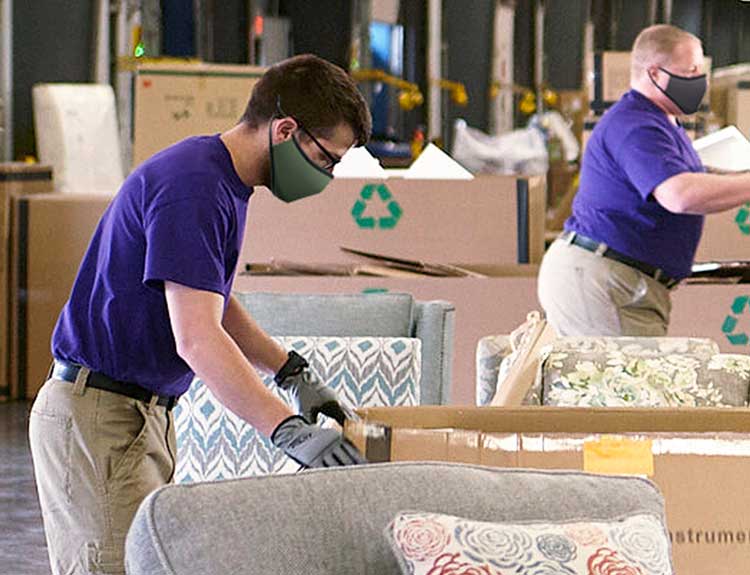 Free Shipping
Get hundreds of items delivered safely to your door for free!
Easy & Free
Shipping times may vary, but the cost is always free. We'll email you a tracking link once your item has shipped.
Assembly Available
Prefer to have your item delivered and assembled by our experts? Select white-glove delivery during checkout, and our team will bring your items to you instead.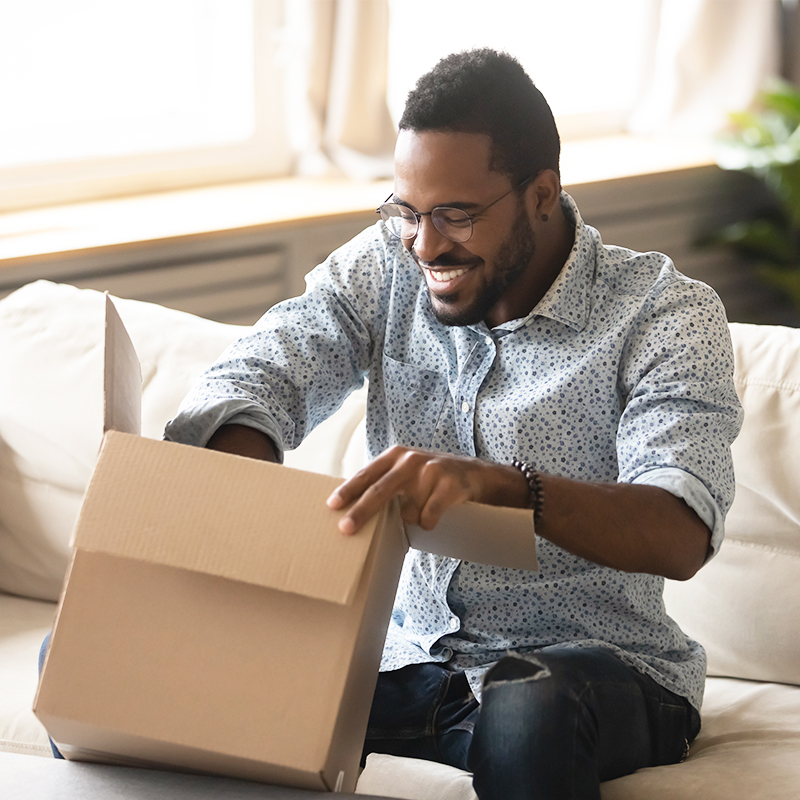 Providing your phone number will unlock text alerts for:
Date and time confirmations
Updates on day of delivery
Link to track the truck's progress
A Delivery Service Worth Experiencing

Inspected
Each piece of furniture is carefully examined and prepared for delivery

Assembled
Your furniture is fully assembled and perfectly placed

Responsible
All packaging material is removed from your home and recycled
Delivery FAQs
What are your delivery policies and timing?
During checkout, you will be able to select your preferred delivery dates. We will do our best to deliver on the day you choose.
What are your delivery fees?
Delivery Includes
-Unlimited furniture items
-Full white-glove delivery service
-Inspection and assembly of merchandise
-Careful placement of the furniture
In-Store Pickup Includes
-Unlimited furniture items
-Furniture is available for pickup within a few days from most Raymour and Flanigan showrooms
-Assuring Product Quality
-We open, inspect and assemble your furniture prior to delivery to assure the highest standard of quality.
What is your return policy?
We are proud to offer quality products with great value to our customers. Merchandise received in good condition is not returnable or cancellable. No refunds are available.
All furniture is thoroughly inspected at several key points in our preparation and delivery process to make sure it's received in good condition. If you have chosen to pick up your order from one of our showrooms, we encourage you to inspect your item before you take possession.
In the rare occurrence that an item arrives damaged on delivery or is otherwise damaged before your possession, please notify the delivery team or a customer care representative of the damage. For furniture, arrangements will be made for a qualified repair technician to come to your home and correct the damage. For home décor, arrangements will be made to exchange the item. Please note: we reserve the right to repair or replace your furniture as deemed necessary and solely at our discretion.
Area Rugs & Online-Only Labeled Product
Rug & online-only labeled product exchanges and returns are handled by contacting our customer care department at 1-828-727-6677 (option 2). Please note: all returns for accommodations require a restocking fee of 30%.